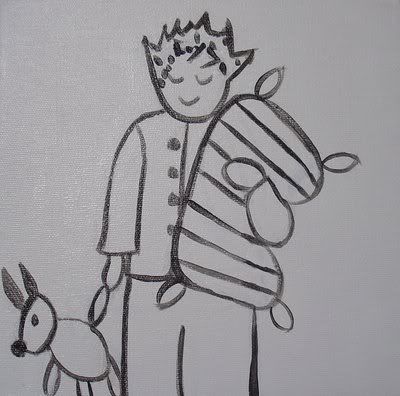 Desire to Inspire
is a website I frequent often and today I clicked thru to May December Home Accessories and stumbled upon
this
... their announcement of NaNaDaMo. This translates into National Nap a Day for a Month. Here's a blurb from her blog:
I'm talking New Year's. That wonderful time of year when we get to take stock of our lives. Reassess where we are and where we're going. That time when we make resolutions and take on new challenges...
I say, stuff that! I'm tired. I need a nap. A whole bunch of them.
In fact, I need an entire month of naps. And I can't be alone on this one. So here's what I propose.
I declare January to be National Nap a Day Month or NaNaDaMo.
The rules are simple. Every day for the month of January, you take a nap. While I'm hoping to snooze at least a couple of entire afternoons away, ten minutes with your feet up and your eyes closed will do.
Personally I think this idea is brillant. I'm TIRED too. I'm out of synch and just plain pooped. So, in the spirit of Thinking Outside the Box I am supporting NaNaDaMo and personally I can't wait! I think I need to get some practice in and begin now. Wanna join us?
P.S. Had a great holiday and looking forward to New Years Eve where we spend our time with our neighbors. Still unwinding from all the hustle and bustle and enjoying the time spent with close family and friends. I hope everyone had a great Christmas!
Merry Christmas Eve to all.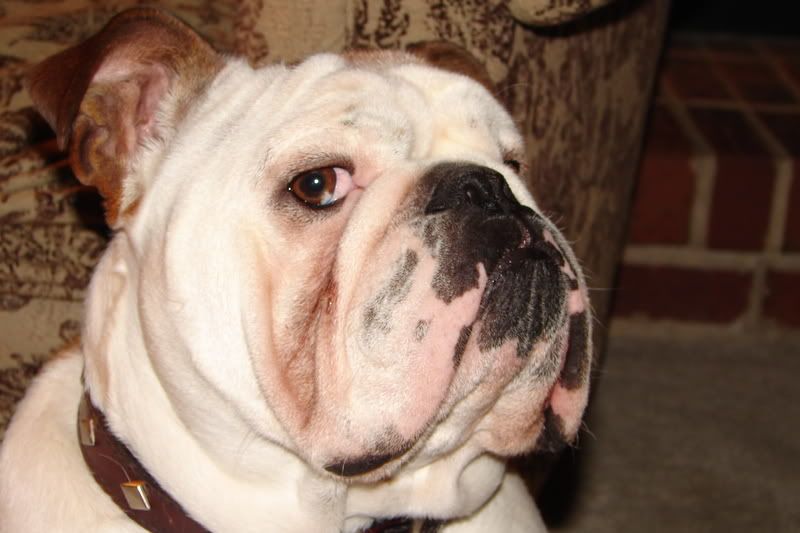 This is one of my new favorite photos of Oscar. (My other favorite will be shared in a few days). Chadster took this with my little ole camera. He's been showing interest in taking photos and I love it. Oscar looks so bully there doesn't he? He's so sweet!
Another photo Chad took. I love that Oscar just layed there, not too interested in the camera. When I try to take a photo he always trys to eat the camera. LOL!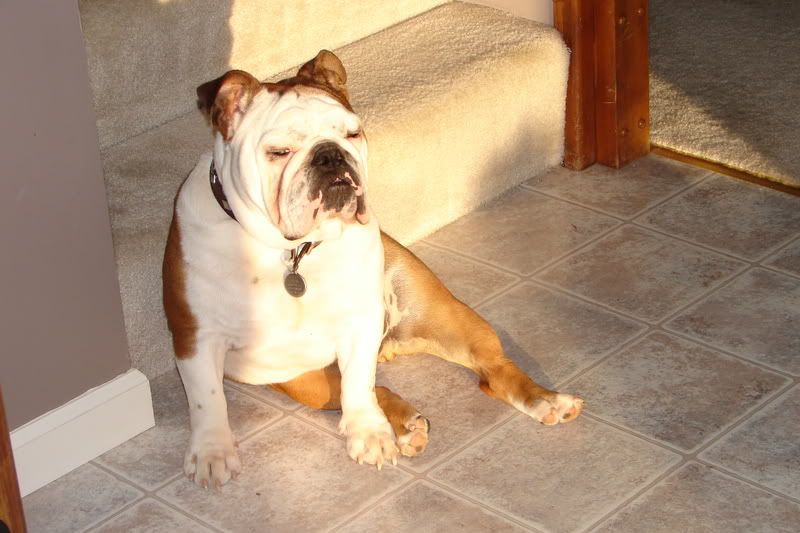 Sun Worshiper. He seriously has his eyes closed, that wasn't a blink catching photo. He LOVES sitting in the sun at the front door everyday. He sits like a little old man and soaks up as much as he can get. In the summer, when it's hot, he'll be laying there panting so much until he absolutely can't take it anymore. I hope you stored up a bunch of sun buddy because winter is here and sun will be at a premium!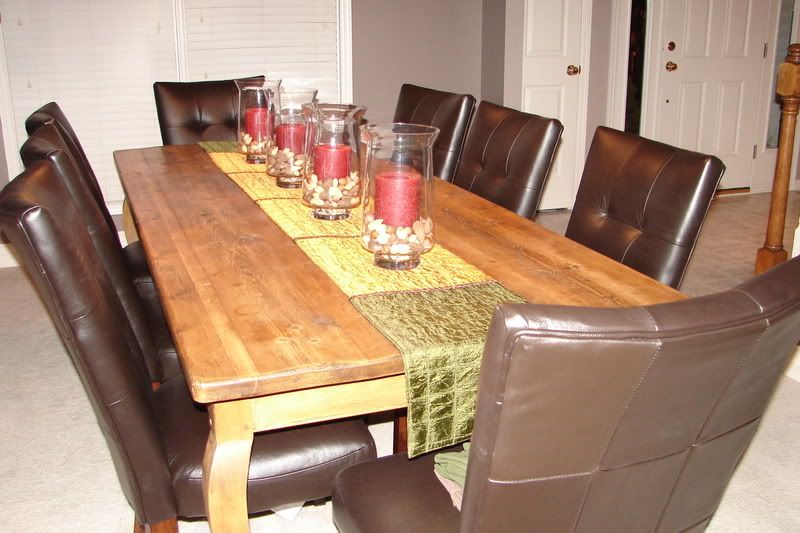 It's Sunday morning (a few Sunday's back) and dh wakes me up telling me I must come downstairs at that very moment because my gift came from my Aunt. How odd I thought... it's Sunday and she always sends flowers. Why must I go downstairs for that at this very moment? (Don't get me wrong I love the flowers but I love my sleep too). He kept insisting so I get out of bed and begin stumbling down the stairs to see what was going on. He grabs my hand and leads me to the dining room where I find these - eight beautiful chairs I had spied a month earlier. How did this happen? Where did these come from? When I went to bed they were not there, I was so confused yet very happy! Busting with pride dh explains that he snuck back up to the store after I refused to purchase them on the spot (dh's laptop had just crashed and we had to buy him a new one). He decided we did need these and he ordered them as a surprise. The crazy thing was they were delivered on a Sunday morning and I slept thru the whole thing big loud truck and two delivery men and all! I love them and my guests will love them to. I feel so grown up now, real dining room chairs! Merry Christmas to me. Dh is a keeper!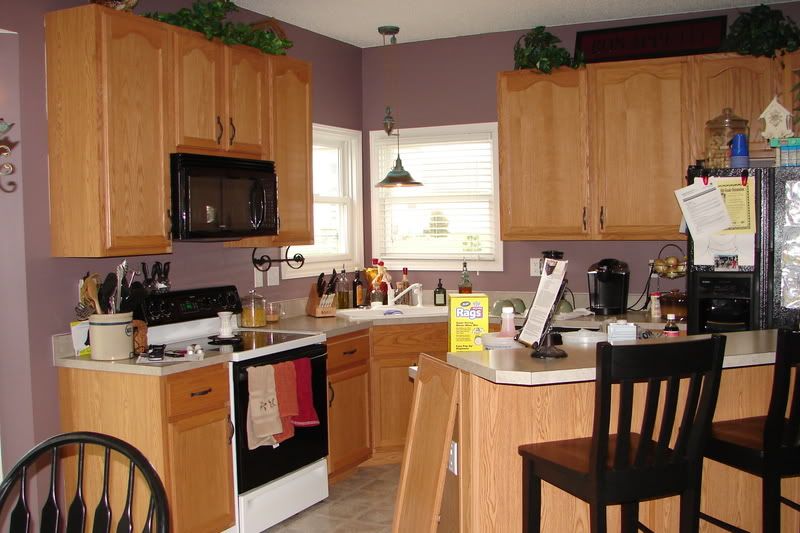 AFTER: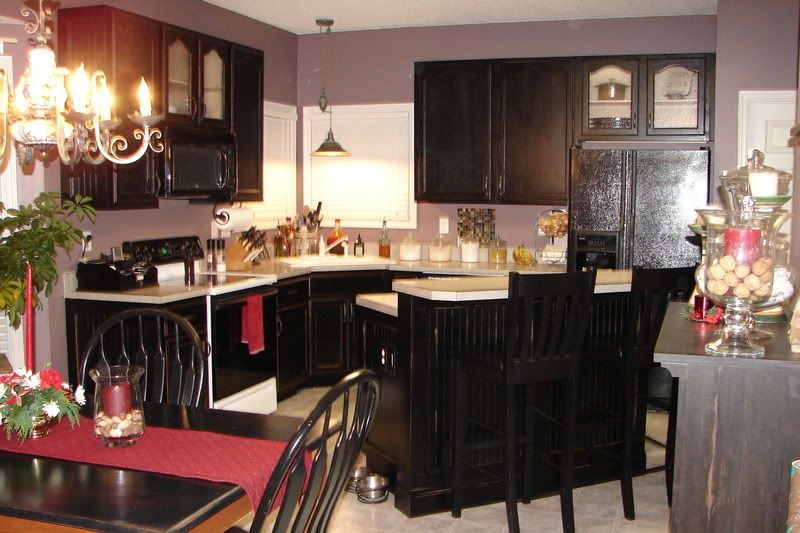 What a HUGE differance! I have been working day after day on this and today I finally finished it, this stage at least. I LOVE it. The old thorn in my side has been removed. The critical design mistake has been painted over. When we picked out everything for this house I was not in my "design" mode but rather my "how are we going to start a new business and build a house" mode. I have learned many lessons since picking out the wrong cabinets to begin with, and the latest was how to paint over them! I'm not done but will take a break for awhile and enjoy the holidays now. Still on the to do list:
Order and install crown moulding to the top of the cabinets and a base trim moulding under the cabinets.
Install base moulding around the base of the island.
Have installed lighting both over and under the cabinets.
Address overall kitchen lighting, possibly designing and building a new light over the island.
Window treatments.
Backsplash tile (already picked out).
New faucet.
Later on I'd like to:
Consider new decorative hood over the range and built-in oven, microwave and warming drawer where the kitchen desk is now. (I already have the nook design in my head!).
New sink?
New countertops? The ones I have now don't necessarily bother me but I need to think about this before tiling. Love soapstone and granite. Yum!
Thought today I might be on the road the getting new floors when dh and dog spilled LOTS of red wine on the carpet. Came out though, darn the luck.
I will post more detailed photos of the paint project later. Just wanted to share what I've been up to.
Dog Diary
8:00 am - Dog food! My favorite!
9:30 am - A car ride! My favorite!
9:40 am - A walk in the park! My favorite!
10:30 am - Got rubbed and petted! My favorite!
11:00 am - Went to the vet. Bummer.
12:00 pm - Lunch! My favorite!
1:00 pm - Played in the yard! My favorite!
5:00 pm - Milk bones! My favorite!
7:00 pm - Got to play ball! My favorite!
8:00 pm - Wow! Watched TV with the people! My favorite!
11:00 pm - Sleeping on the bed! My favorite!
Cat Diary -
Day 983 of my captivity.
My captors continue to taunt me with bizarre little dangling objects. They dine lavishly on fresh meat, while the other inmates and I are fed hash or some sort of dry nuggets. Although I make my contempt for these rations perfectly clear, I never-the-less must eat something in order to keep up my strength. The only thing that keeps me going is my dream of escape. In an attempt to disgust them, I once again vomited on the carpet.
Today I decapitated a mouse and dropped its headless body at their feet. I had hoped this would strike fear into their hearts, since it clearly demonstrates what I am capable of. However, they merely made condescending comments about what a "good little hunter" I am. Bastards!
There was some sort of assembly of their accomplices tonight. I was placed in solitary confinement for the duration of the event. However, I could hear the noises and smell the food. I overheard that my confinement was due to the power of "allergies". I must learn what this means, and how to use it to my advantage. Today I was almost successful in an attempt to assassinate one of my tormentors by weaving around his feet as he was walking. I must try this again tomorrow - but at the top of the stairs.
I am convinced that the other prisoners here are flunkies and snitches. The dog receives special privileges. He is regularly released - and seems to be more than willing to return. He is obviously retarded. The bird has got to be an informant. I observe him communicating with the guards regularly. I am certain that he reports my every move. My captors have arranged protective custody for him in an elevated cell, so he is safe. For now.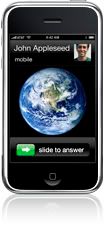 Ok, so I finally got to play with one. Awesome, just like I thought. I love that it has everything including a camera and an iPod. In the real world though I was disappointed to find out that you can't mass delete emails, it's one by one. And then further, once it goes to the trash can you have to delete them once again, one by one. How odd is that?! I've been told inquiries have been made, numerous calls and it is true, this is by design - as of right now. Have they not heard of spam? No matter, I still want one and love it.
Someday. Someday.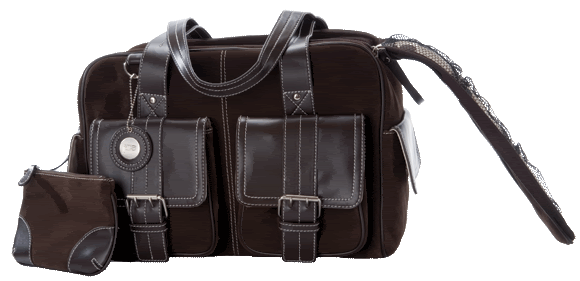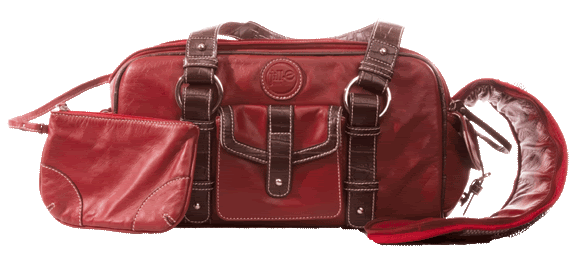 And check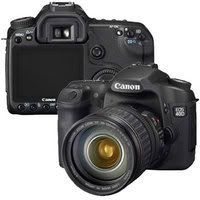 out these awesome camera bags - look like purses don't they? Wouldn't the camera above look beautiful in one of
these
? And of course if you have the camera you would need a fun
camera strap
(Sorry all sold out now for Christmas. Check back after the New Year).
previvor
was one of 20 words under consideration for the New Oxford American Dictionary Word of the Year for 2007. Unbelievable! Locavore ended up winning but we were in the running which is absolutely amazing.
Locavore was coined two years ago by a group of
four women
in
San Francisco
who proposed that local residents should try to eat only food grown or produced within a 100-mile radius. Other regional movements have emerged since then, though some groups refer to themselves as "localvores" rather than "locavores." Kudos to them.
So, I then checked Merriam-Webster.com to see what was up over there. Their Word of the Year for 2007 was w00t. The defininition is of expressing joy (it could be after a triumph, or for no reason at all); similar in use to the word "yay". An example of how to use it could be, "w00t! I won the contest!" I also discovered that
previvor
was submitted anonymously on Sept. 15, 2007 to their open dictionary and from another source discovered that it was actually their Word of the Day on Sept. 18, 2007. w00t for that! (Sorry, couldn't wait to use it!) Apparently Merriam-Websters process for choosing the words is a voting process which this year was from May, 2007 thru December 7, 2007. This means
previvor
could not have been in the running since it had been submitted during the time the voting was open. So, fingers crossed for next year, or following years. Afterall, w00t was submitted back in 2005!
I would love to eventually see
previvor
in the dictionary, both Merriam-Webster and the New Oxford American. w00t! That would be terrific!
Just found out that Time Magazine has put together lists of Top 10 Words (Buzz-words) for 2007 and #3 is previvor. It will come out in the December 24, 2007 issue, but is online now:
I had a direct involvement with the
previvor
initiative I'm actually the one that verbalized (or created a challenge) for the need for a label for our portion of the high-risk community, the non-cancer people. Sue immediately understood and saw the bigger picture of what this would mean. She knew that having a label would help unifiy our community and would provide credibility to our needs. Not only did she understand but she acted upon it. A name was chosen and she began using it, our community began using it and then the high-risk medical community began using it. This is our first glimpse that this is going beyond us, and into the public world, without our prompting.
I had the need and the dream, Sue had the vision and action, and our community embraced the word. And now look at where we are. Time Magazine. I'm speechless.
Note: I go by Jordan on FORCE message boards.
San Antonio Breast Cancer Conference
. A lot of fun and feels great sharing information on
FORCE
. Being here reminds me of why dh and I are in the process of redefining our families priorities. It's an amazing experience to see all the researchers and doctors who are here for breast cancer. Further, to see all the work being done for the high-risk group is amazing as well. It grows and grows at each conference.
There are five of us here; our executive director and three other outreach coordinators (from Houston, LA and Chicago) - plus myself. What's amazing in itself is three of us are
pre-vivors
. Normally I'm here with mostly cancer survivors and it's challenging because pre-vivors have our own set of issues. It's great to sit and talk with other women who completely understand everything you have gone through and different challenges we still face. I had never met the other women (with the exception of Sue, our executive director) but you would never know it. As soon as we meet, we share our stories and from that moment on it's as if we've always known each other. It's very surreal. We have been sharing what we have done in our communities and exchanging ideas of what we might want to do going forward.
It's awesome!
(I think).
Next week will be mostly a wash because I'm going to be out of town for four of the days - going to the
San Antonio Breast Cancer Conference
to represent
FORCE
. Such a great time, feels good to help make a difference. Most everyone I'm shopping for doesn't "need" anything - my boys included. I asked for a Christmas list and believe it or not they had a hard time putting one together. Seems like I'm the only one not having a hard time this year. LOL!
Our family just bought our first - how do I say? - religious cd. Was that politically correct? Makes my soul smile that Alex has already downloaded it to his iPod and while Chad did ALL his homework tonight (3 days worth - he missed last week) we had to listen to Track 2 (Song of Hope) of the
Robbie Seay Band
too many times to count and way to loud for him to adequately get his homework done. This song was sang at our Sunday service and obviously made an impression on our entire family. So fun to be going down this path together. The boys are enjoying it as much as dh and I are. Yeah for us!
Finally made a dent in my kitchen project this weekend - getting 98% of the trim work done. Not going to worry about lighting or crown molding trim, that can be done later. I have to run out in the next couple days and get a few more pieces of trim to finish up. Then onto staining and painting. That will be the easy part compared to what I just did. Seriously. All I have to say is I'm loving our table saw - yes, I think I have a good grasp on how it works now. Been ripping some boards baby! And, my absolute favorite tools are my numatic nailer (with air compressor) and my bitty baby pry bar. Now, Oscar doesn't have the same fondness for the numatic nailer. He still doesn't "get it" and barks
every
time I bring it out - which is a lot! (Oh, can't forget my other favorite tool - the bitty hammer my dh made when he was in tech ed in either junior high or high school. This has been "my" hammer for too many years to count. Such a favorite of mine I used to tell him that if we ever got divorced this was the only thing of his I wanted. LOL! Really that is meant as a compliment!).
Only complaint I have right now is our home office tech (work) did some "configuring" of my computer and my keyboard is "off". I'll be typing a way and my cursor will end up a paragraph or so above where I'm typing. Really messes things up. I have no idea how to fix it either. Any suggestions?
Happy holidays to all - and best of luck shopping to each and every one of you. Enjoy the season!
Color Paper
About
About me. Edit this in the options panel.
Find Posts by Keyword

About Me
View my complete profile

Live life. Design. Create. Explore. Enjoy. Not necessarily in that order.

Blog Archive

Search